It's a world of false promises and impulse buying when it comes to purchasing an anti-wrinkle cream that genuinely provides the results we want. The wait could possibly be over, as My Perfect Eyes cream concealer, £29.99, not only claims to reduce fine lines, wrinkles and puffiness, but yields results in under 60 seconds lasting for 8 hours. Could this be the way to get rid of your dark circles?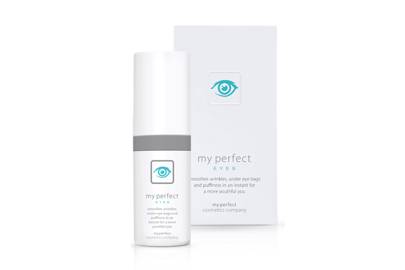 This perfecting concealer works in tandem with the delicate skin around your eyes to create a light veil over the skin that flattens, not stretches the skin. Coming as a clear cream, it also dries clear and can be used underneath a makeup base or tinted moisturiser.
Not just for those with mature skin, the cream also works for tired skin or those suffering with sun damage as well as being used by men and women.
In a clinical study performed by the brand, 100% of people saw a reduction in the appearance of fine lines and wrinkles immediately in one application and 96% of people agreed it dramatically reduced the appearance of puffiness.
Of course, these claims were hit with a massive amount of skepticism, however the Mail Online reported that the Advertising Standards Agency endorsed the product results and spoke with the likes of UK based dermatherapist, Dr Hugo Kitchen, who praised this miracle eye cream based on before and after scans of the surrounding eye area.